We're passionate about websites and your website should be designed to fit your business.
We understand that no two businesses are the same, that's the beauty of developing a website just for you, to fit your business and enhance your unique selling points.
We can create a fully functioning website or a template for you to add your own content. You can be as specific or generic as you like; we're confident that we can create something you'll love.
Are websites are affordable and tailored to your budget and a free, no obligation consultation, with full quote detailing exactly what you'll get, is provided. Payment terms are flexible too – you can choose to break the full cost down into more manageable monthly payments.
See below for just some of the websites we've recently designed…
Portal Broking Group
This is a one page wordpress website running a Divi theme. The site has a simple dot navigation and is a slightly more involved holding page until we have the full site later on.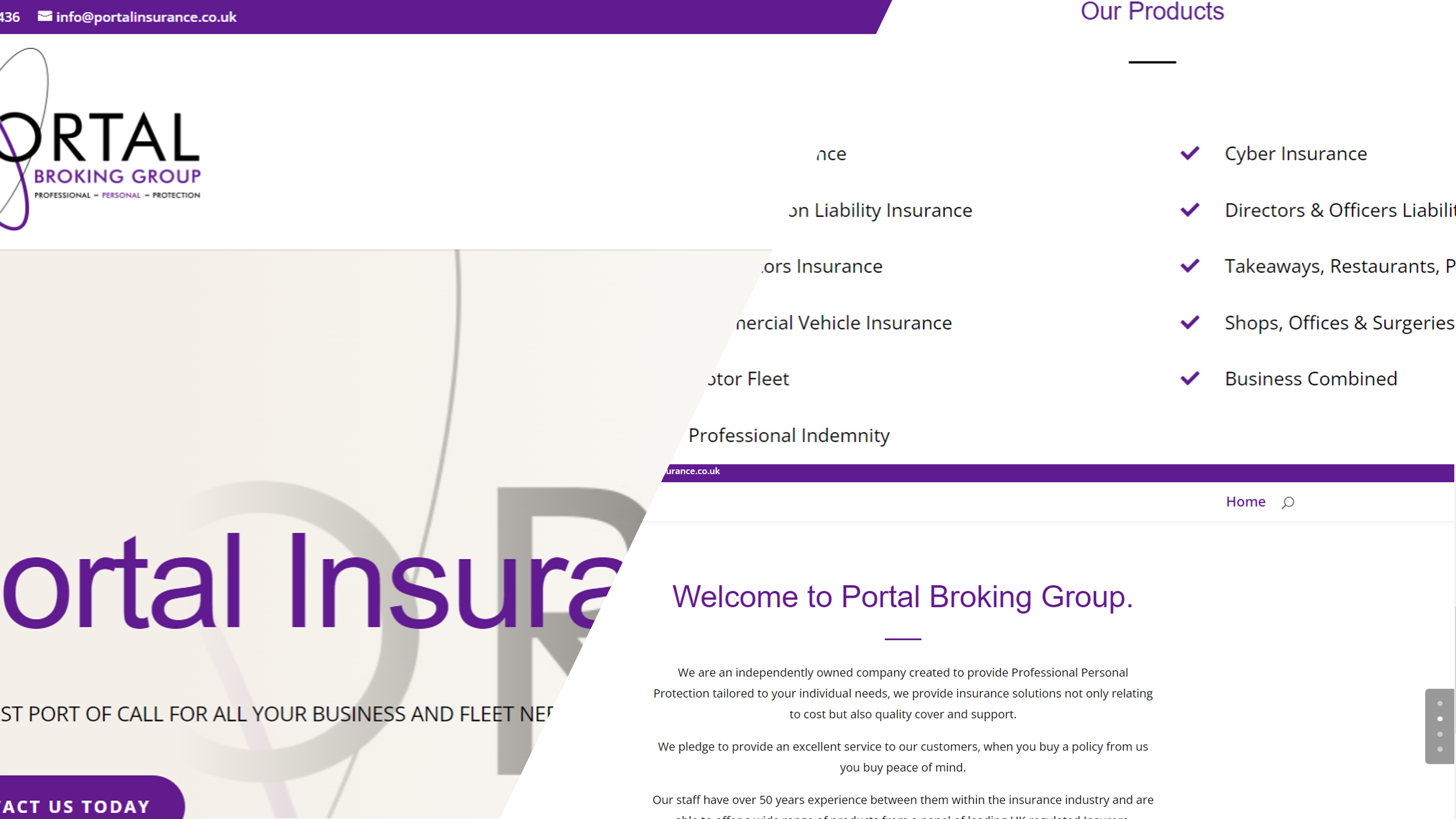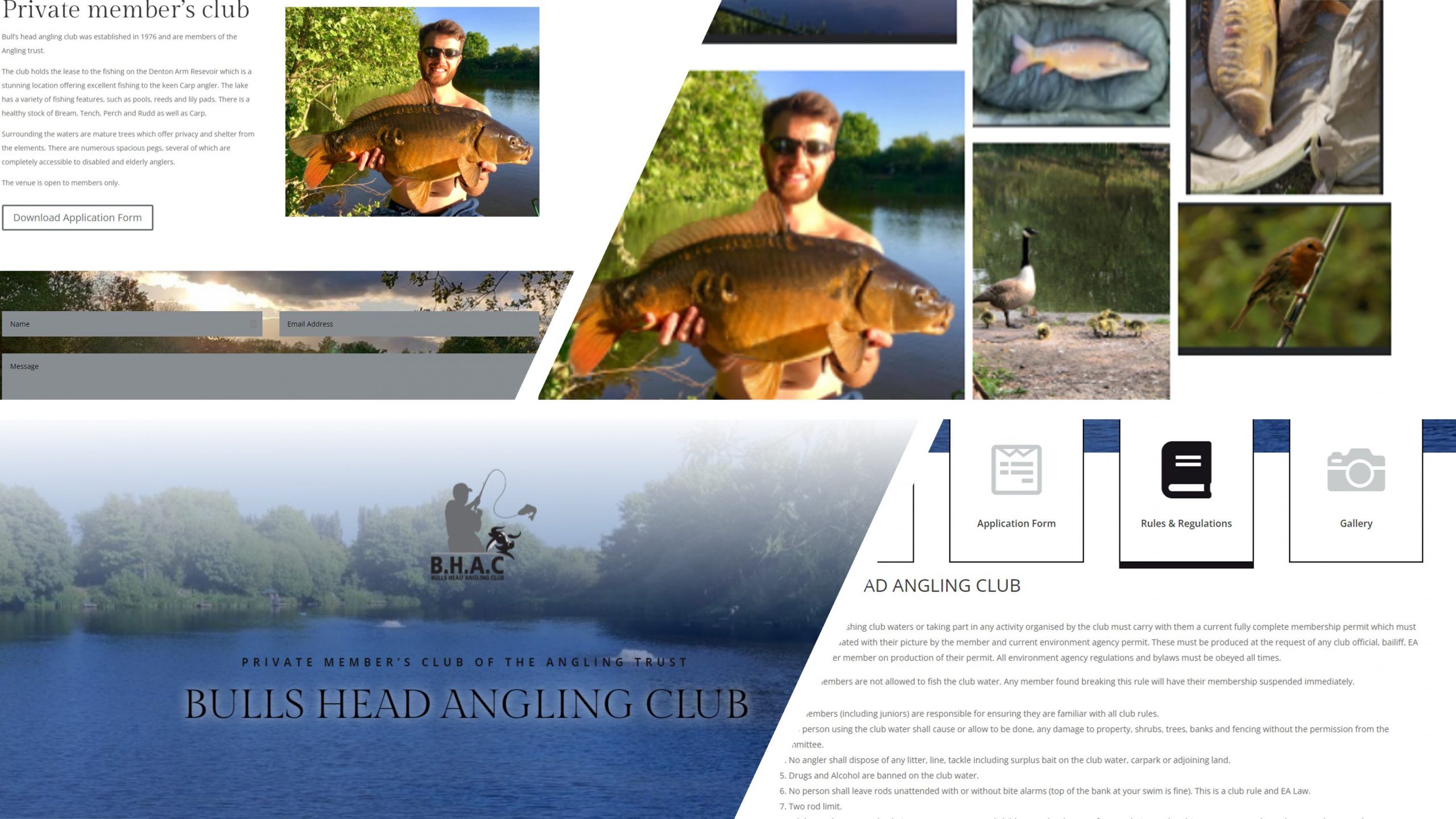 Bulls Head Angling Club
This is a private member's angling club. It is a wordpress website, using divi templates. Uncomplicated and exactly what the customer required.
Moneybox Wills and Trusts
This is a wordpress site running Divi theme with Liberty Child Theme.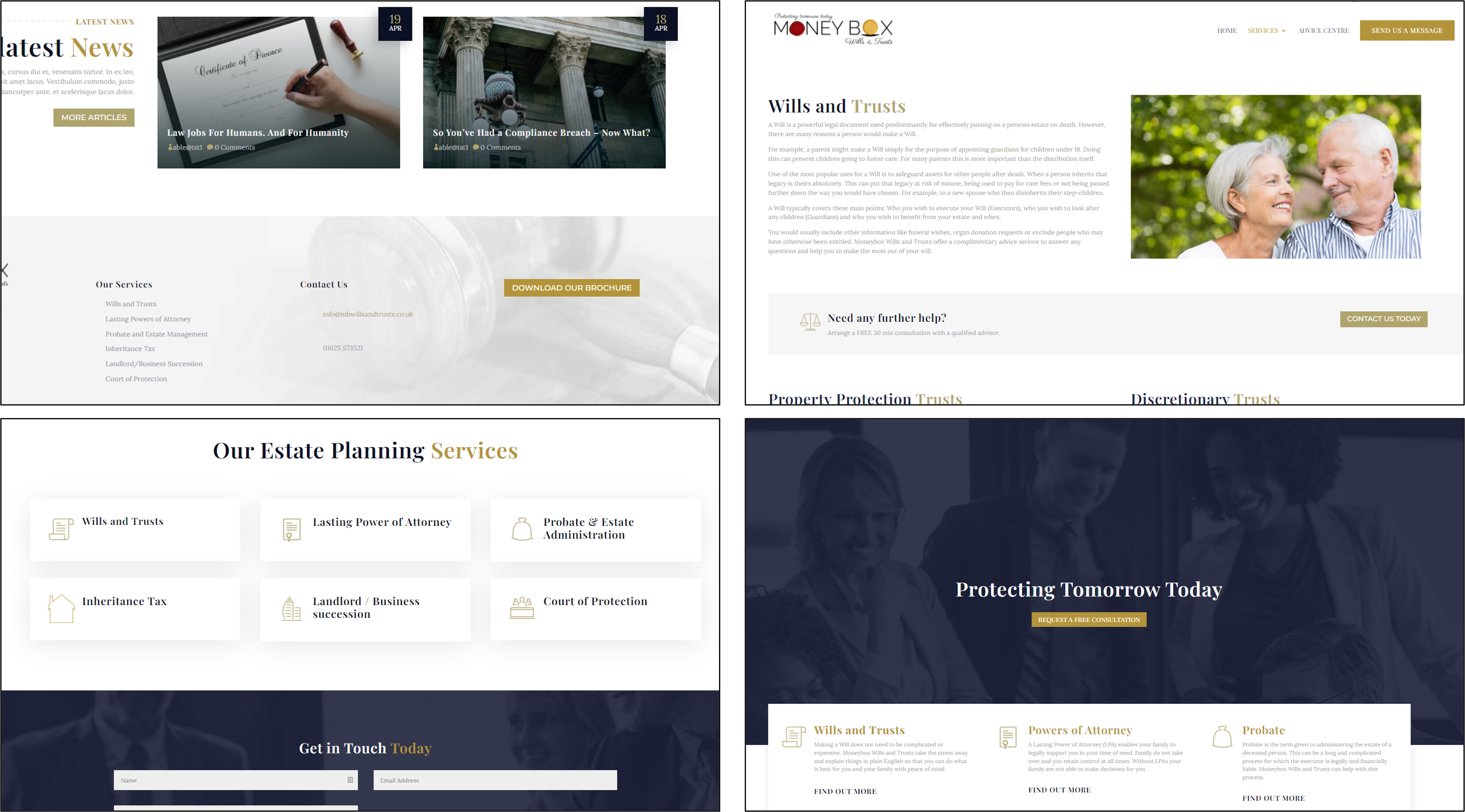 Bursary Assessment Associates
Bursary Assessment Associates provides the link between the school and the family, managing the bursary application and assessment process in an impartial, insightful and joined up way.
Running Industry Alliance
The Running Industry Alliance is the dedicated trade organisation for the UK & Ireland Running Industry. They exist to collectively drive the Running Industry forward and improve the Sport and Business of Running.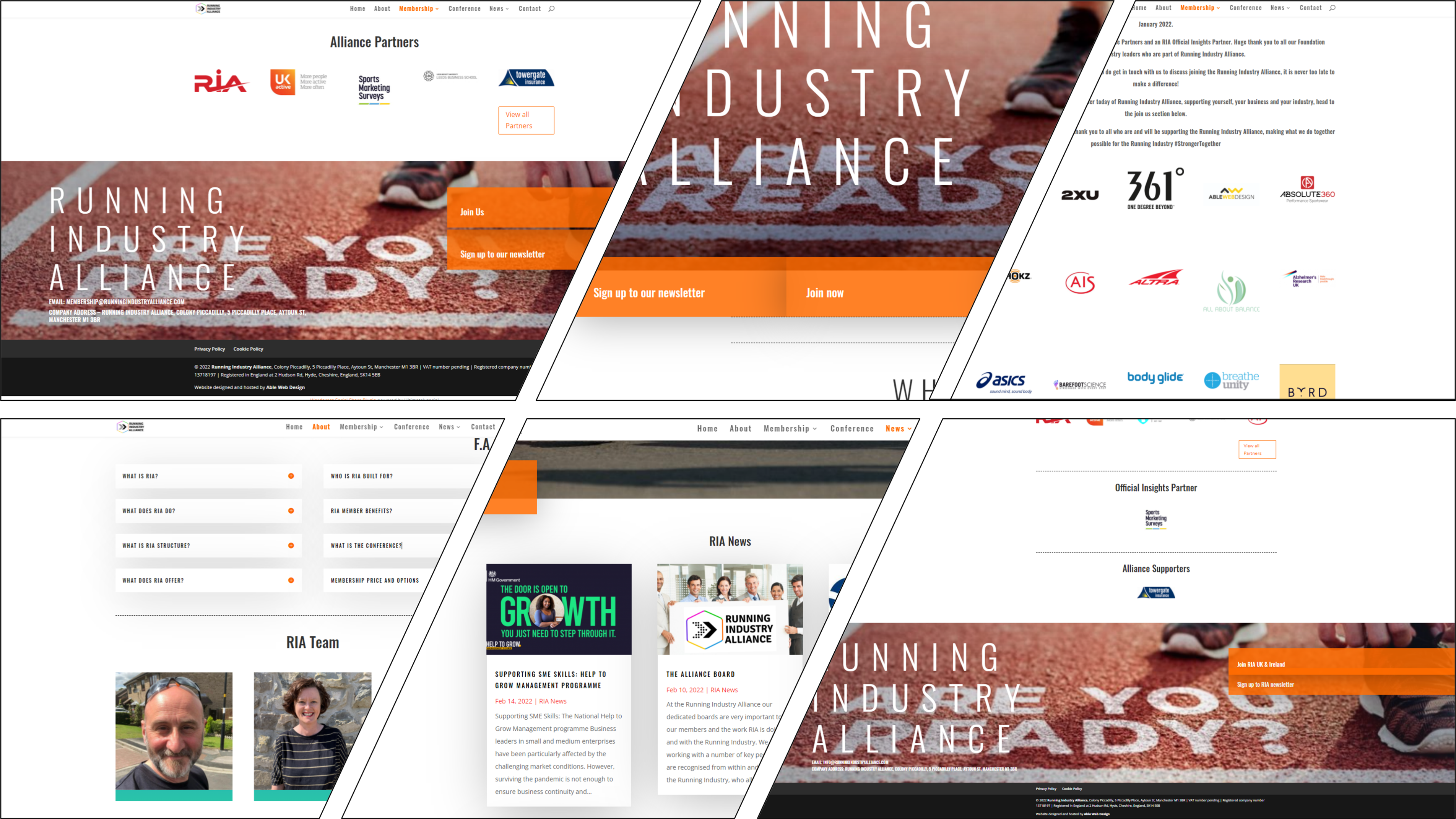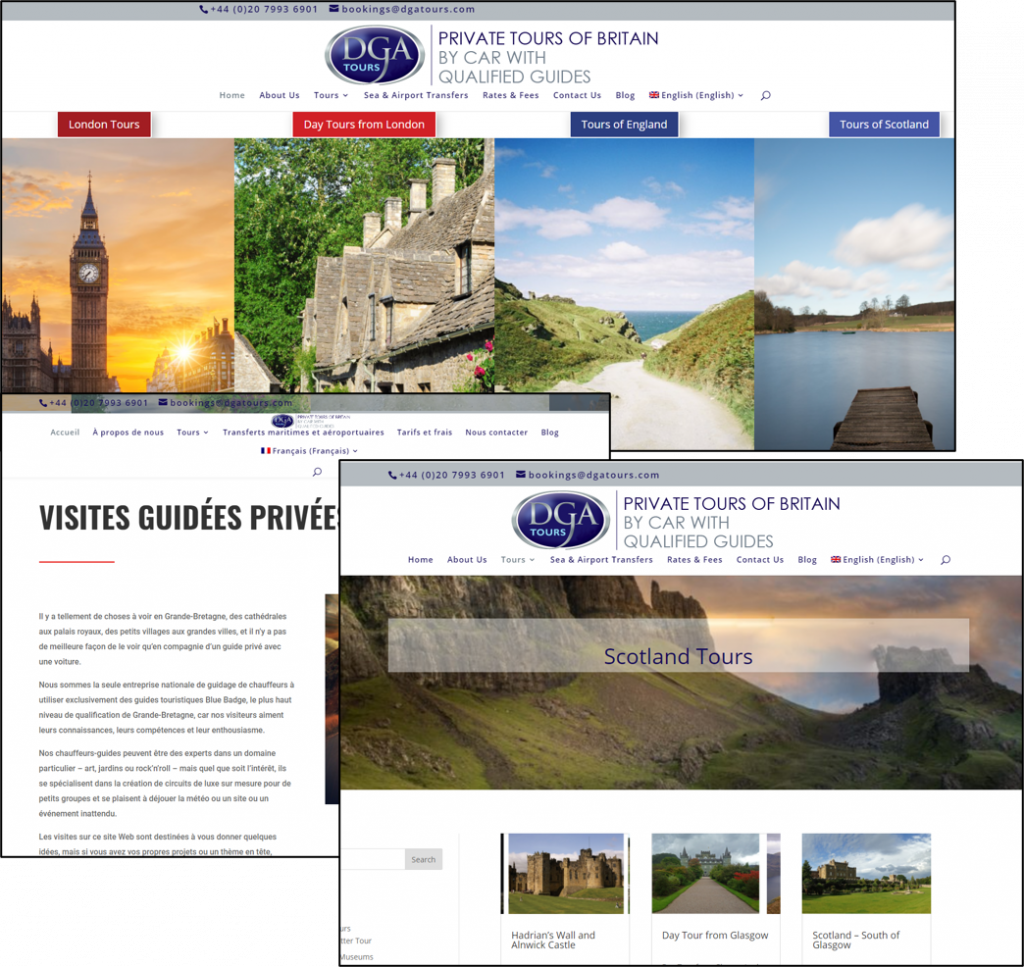 DGA Tours
DGA Tours provide private guided tours across London, England, Scotland & Wales. This site is a multi lingual site with translations in French, German, Italian, Spanish & Japanese.
Ewe-nique Cards
Beautiful handcrafted cards. This is a wordpress site with woocommerce.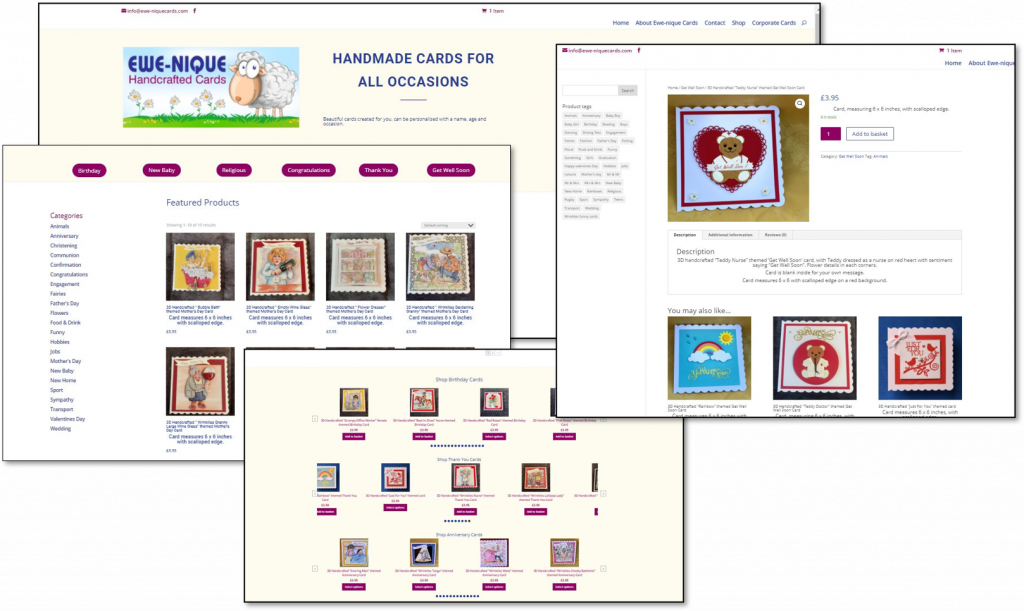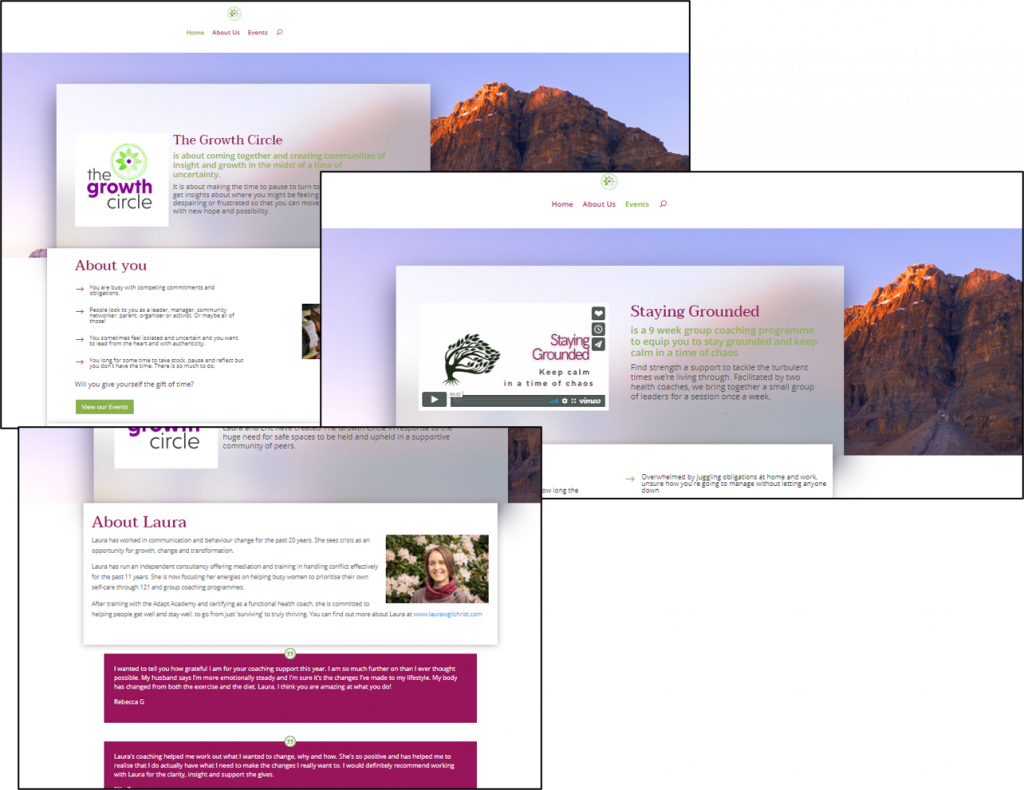 The Growth Circle
The Growth Circle is about coming together and creating communities of insight and growth in the midst of a time of uncertainty.
I had a project I was working on with a colleague and we decided – at short notice – that it needed its own website. Jeanette turned it around with incredible speed and responsiveness and deftly resolved any tech issues that cropped up. Super responsive and easy to communicate with. I would highly recommend working with Jeanette if you've got a website that needs creating, it will save you so much time! – Laura, The Growth Circle
EndField Farm Pottery
Endfield Farm Pottery provide pottery classes and workshops for all people, beginners and upwards.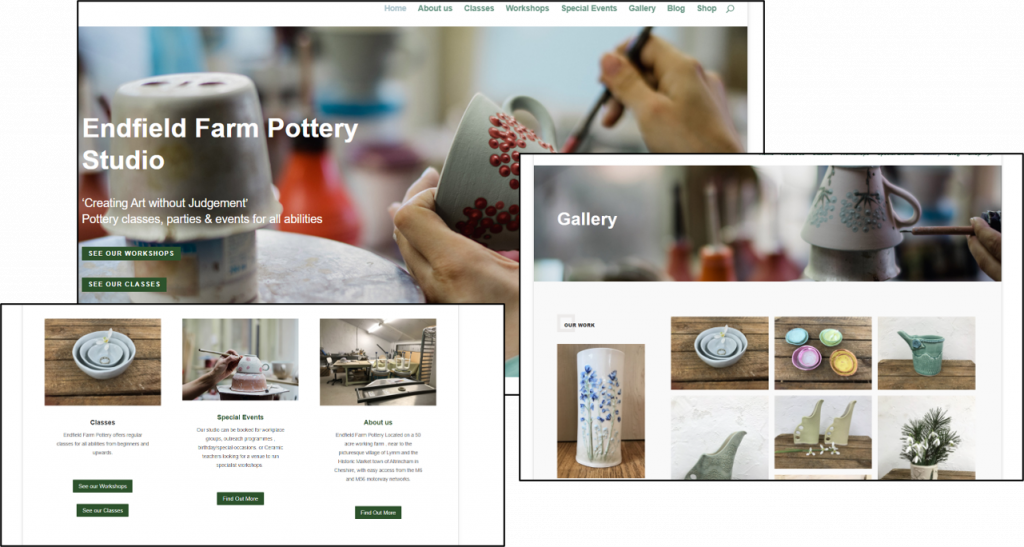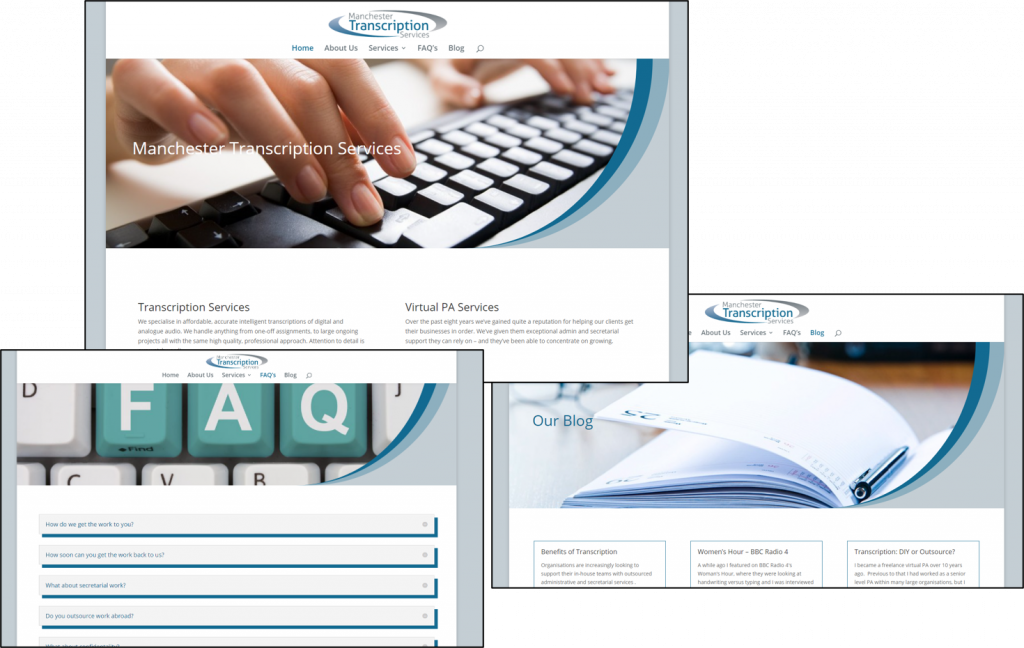 Manchester Transcription Services
Manchester Transcription Services provide transcription and Virtual PA services to businesses and industries across the UK.
Laura Gilchrist
Laura is a transformational health coach, providing health coaching to busy, stressed mums across the UK and beyond.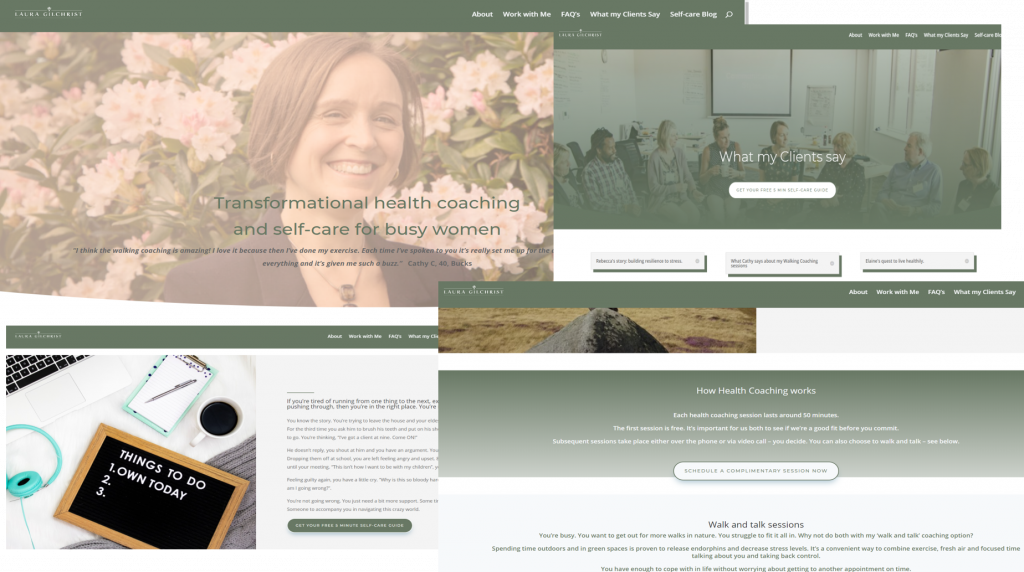 Alans Gas
Alans Gas Services Limited are a boiler repair & installation provider based in Manchester, covering North Manchester and Cheshire. They have an excellent reputation and provide products and services for your home heating needs.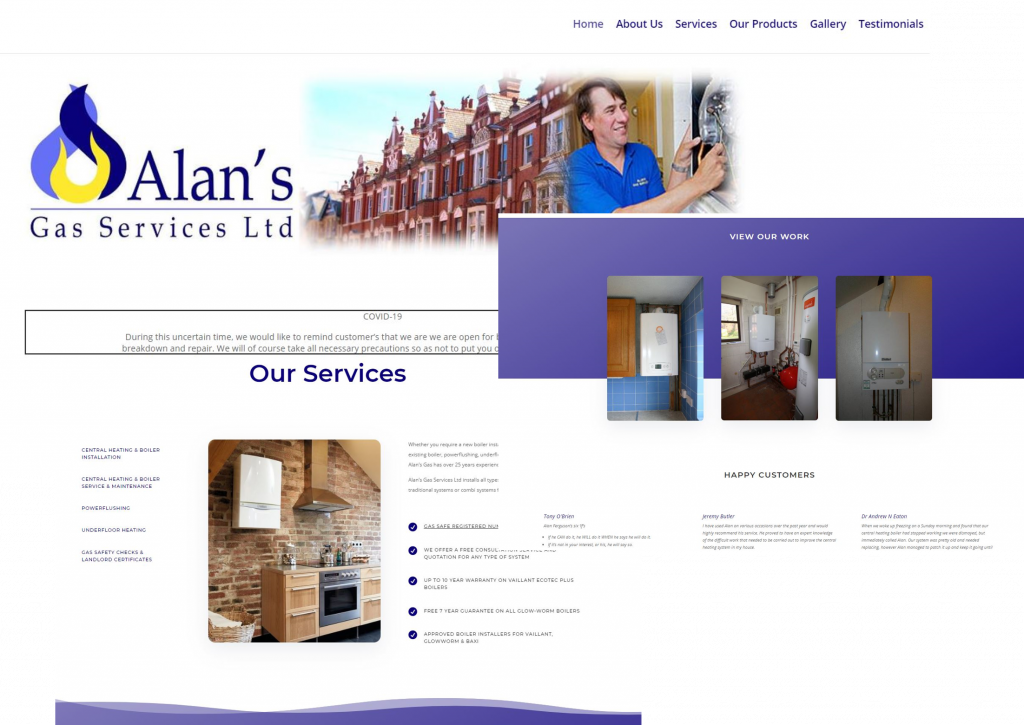 AB-Health
AB-Health  are occupational health providers for the North East of England. They provide assistance to small & medium sized organisations and are committed to supporting Mental and Physical Wellbeing of your Employees.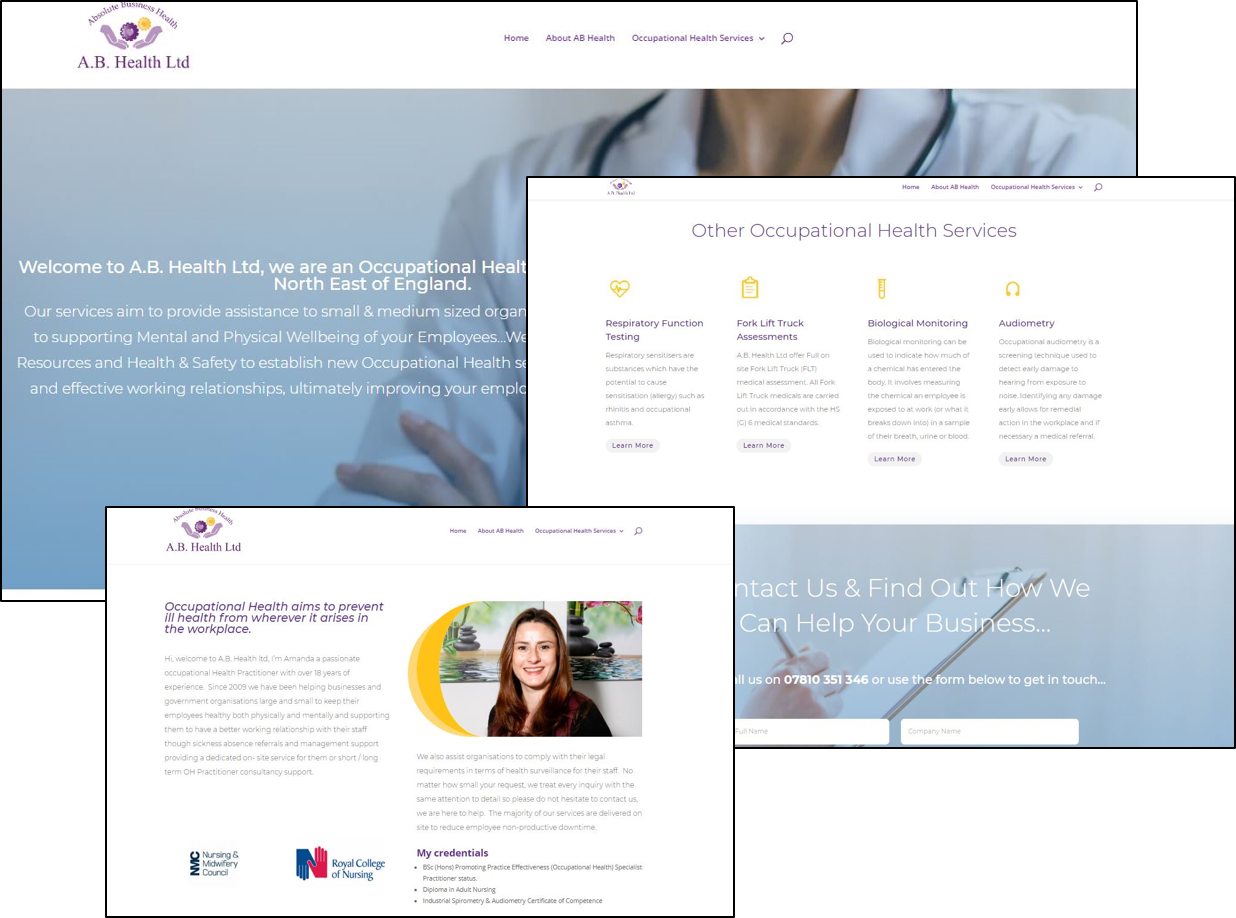 Wilderness Therapy
Really enjoyed working on this site with some wonderful visual images. Vision Quest is a chance to address questions and issues in our lives. To get clarity. To make decisions. And to have the space and guidance to help us do that. For others, it's about trying to figure out what the questions and issues actually are in the first place!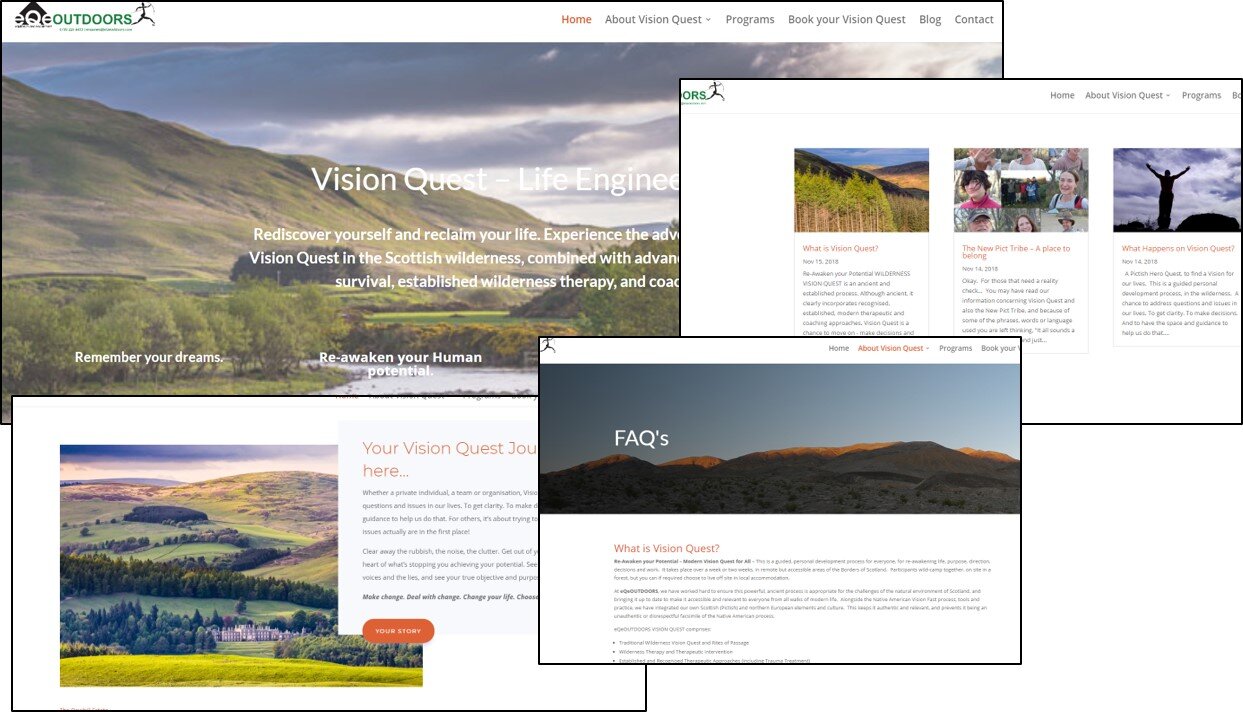 Doorworld
Door World Ltd are well known for their local expertise on the supply of internal doors. Their advice is sought after for a wide variety of projects whether residential, educational or commercial, to achieve a particular look, within budget.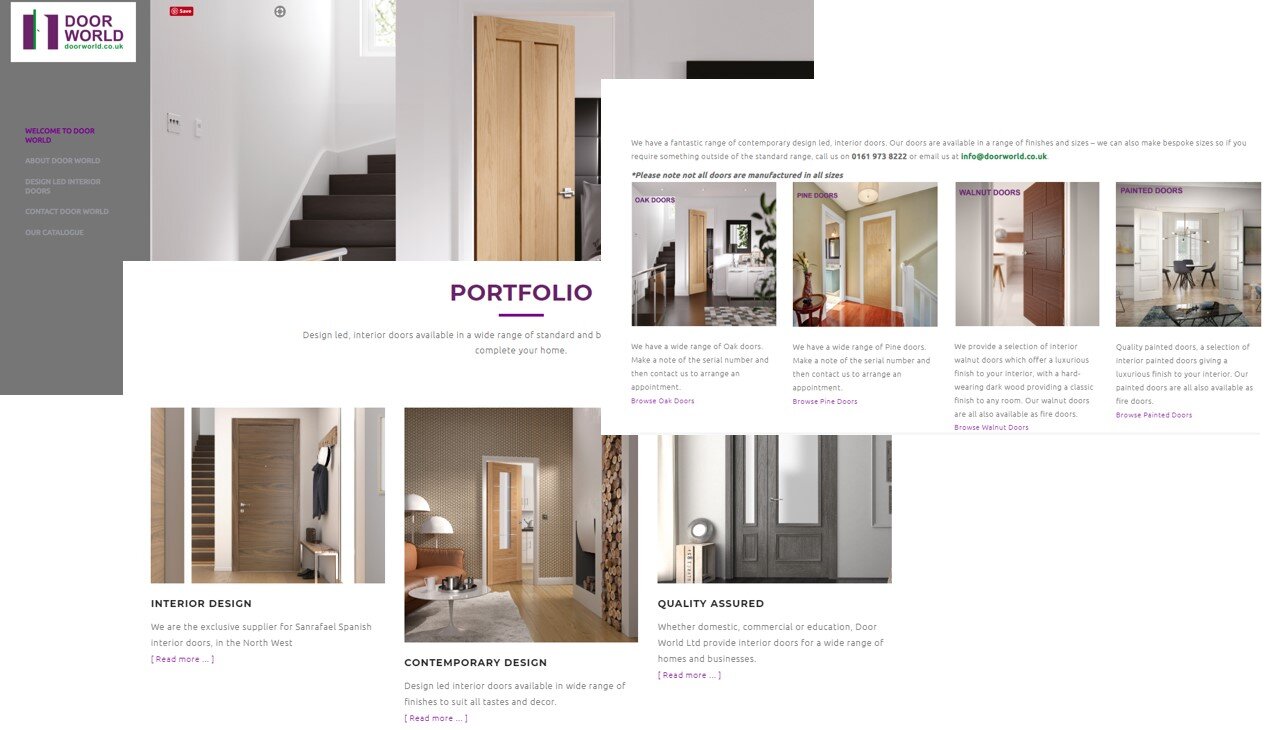 Airtek Air Conditioning Services
Airtek Air Conditioning Services have had hosting packages with Able Web Design for a number of years. However, over time, their site need modernisation and the content needed to be updated to reflect their current offerings.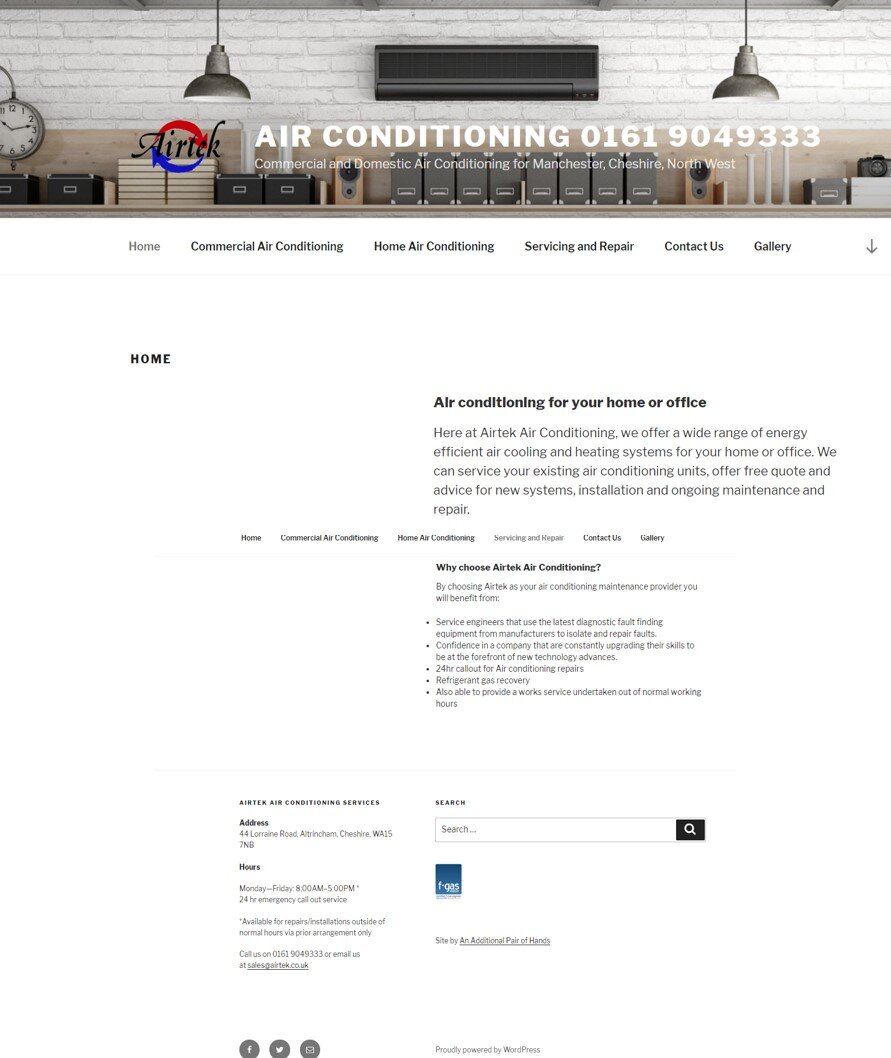 "Jeanette has supported me with business Administration for a number of years, she is always patient, supportive and willing to help. My website was dated having last had a revamp 10 years ago, Jeanette was tasked with developing something new & fresh, she achieved this to a very high standard. She came up with innovative, creative ideas. The result was an eye catching, professional, informative website that managed to demonstrate a degree of warmth.  I am over the moon with the end product..I will continue to work with Jeanette in any upcoming projects and recommend her!!" – Amanda AB-Health
I have a shiny new website and I love it!  In the past I have muddled through and created my own websites but decided this time it needed to be professional.  I contacted Jeanette after meeting her through business networking and after a briefing conversation she went away to create my website.  I was not disappointed – she got the "feel" of my business straight away and incorporated that in to the graphics and layout of the website.  She also set up some technical areas I was unsure of and helped me with some of the content wording.  In all she has produced a very professional looking website that has soul! If you are not sure how to produce that perfect website to market you and your brand speak to Jeanette – I thoroughly recommend her – Sue, Celtic Aura
Let's Start Something new

Say Hello!